You are most welcome on our website!
The complete scientific expertise and experience, which we have accumulated in the field of obstetrics and gynaecology during the last thirty years and more, are at your disposal.
Our full support in case you are seeking to conceive or in case you encounter any hormonal problem, whereby the patient is constantly at the focal point of our efforts,
Annual cancer screening including any breast-related diseases
or for example, treating serious oncologic issues
are only a few of the examples, illustrating how we can provide you with medical support, always making use on the one hand of our many years of experience and on the other hand by constantly keeping up to date with the newest scientific methods.
We are very much looking forward to your visit to our newly designed medical practice in the historical centre of Thessaloniki.
ΣΧΕΤΙΚΑ ΜΕ ΕΜΑΣ
ΟΙ ΥΠΗΡΕΣΙΕΣ ΜΑΣ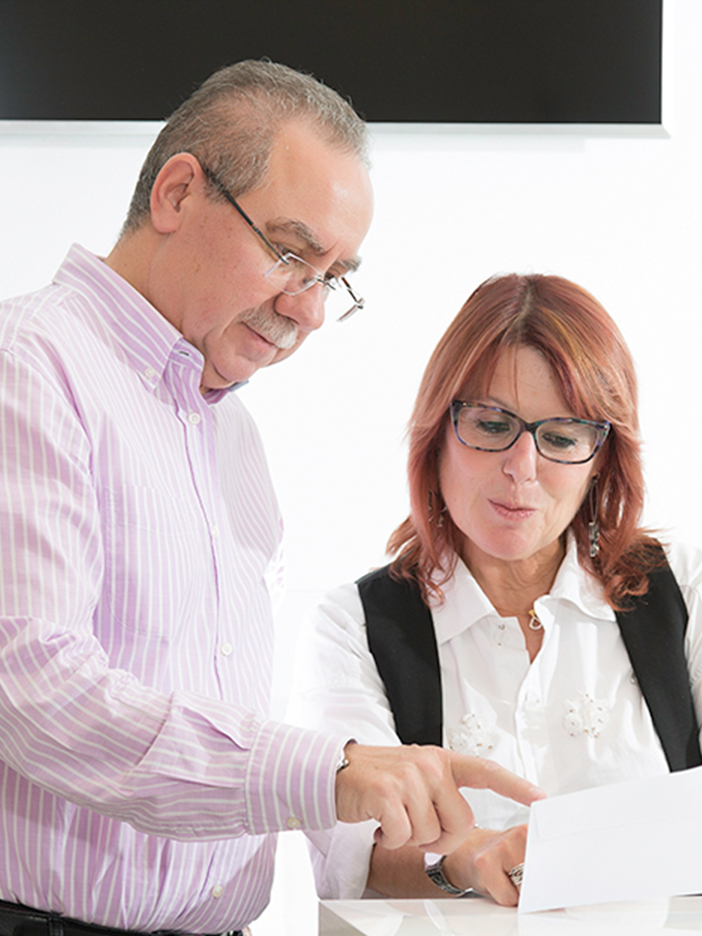 Early diagnosis of a potential health issue is the best way to stay healthy! Therefore, all the periodic preventive medical check-up services we offer are of high importance.

We will be next to and with you from the very first moment helping you to fulfill your desire to have child and we will find for you the best suitable solution by means of a personal discussion.

SPECIAL ULTRASOUND DIAGNOSTICS
Modern ultrasound ensures your care in all phases of your life. We provide high quality imaging (abdominal, vaginal, color Doppler).

Our university education combined with our long years experience end up in high safety and effectiveness for all open and laparoscopic surgical interventions.

We monitor your pregnancy personally and closely. All necessary screenings for mother and child are in the centre of our attention. We monitor and take all necessary precautions in order to prevent respectively to avoid the occurrence of any potential issues during the pregnancy.

We are your diligent and sensitive companion in treating of a malignant disease and we look after your complete follow-up care.

HORMONE DIAGNOSTICS AND THERAPY
Hormones control the metabolic processes in our body, therefore we approach the regulation of these endogenous messenger substances of our body in great detail.

An examination with the Olympus Colposcope demonstrable contributes to the early detection of precancerous cervical diseases.